$59
for a 90-Minute Hypnotherapy Session with Medical Hypnotherapist Melissa Roth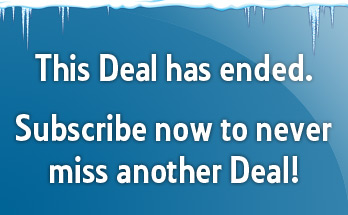 Deal Overview
Medical hypnotherapy goes beyond just aiding in weight loss or smoking to also improve the conditions of chronic pain, fibromyalgia, irritable bowel syndrome and other discomforts, without drugs or surgery. Try a 90-minute hypnotherapy session with Melissa Roth Hypnotherapy with today's 74%-off deal.
Deal Rules
Must call before 2/13/2012 to schedule appointment.
New customers only.
Must present deal certificate before service.
One offer per customer.
Can buy multiple to gift.
Must be used in one visit.
No credit or change returned.
Cannot combine offers.
Gratuity not included.
24-hour cancellation required.
By Whitney Meier
WeeklyPlus.com
When we reach the end of a hard day's work, nothing feels better than a few moments of zoning out on the couch. If you've been working toward weight-loss goals, smoking cessation or even chronic pain relief to no avail, kicking back with this deal might just be the answer.
Melissa Roth Hypnotherapy
goes beyond your typical hypnotherapy services, offering relief from migraines, anxiety, autoimmune disease and other maladies--something you won't find in many other hypnotherapy practices. After a 90-minute session, offered for just $59 in this deal, you can improve your life with a little therapeutic relaxation.
What can medical hypnotherapy treat?
• Chronic pain
• Irritable bowel syndrome
• Fibromyalgia
• Migraines
• Anxiety
• Phobias
• Autoimmune disease
As with many hypnotherapy practices, Melissa also successfully aids in weight loss and smoking cessation through her hypnotherapy.
Get to know Melissa J. Roth, CHt., Ph.D.
Melissa experienced the power of hypnotherapy first hand when she healed her own irritable bowel syndrome and fibromyalgia. She specializes in medical applications of hypnotherapy and has developed a number of unique approaches to chronic illness in her practice. She partners with physicians to focus her method on medical healing and is proud to be the only provider of HypnoBand in Denver and Boulder. HypnoBand simulates gastric band surgery through the non-surgical hypnotherapy approach.